Preview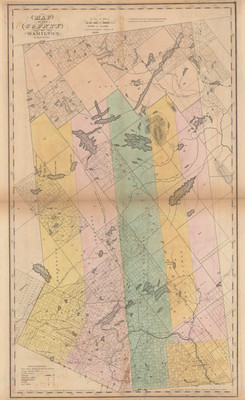 Contributor Names
Rawdon, Clark & Co.; Rawdon, Wright & Co.
Description
Map, in color, taken from Burr's Atlas of the State of New York 1839. Published by the Surveyor General pursuant to an act of the Legislature. Printed by Stone & Clark, Ithaca, N.Y. Engraved by Rawdon, Clark & Co., Albany, N.Y.
Physical Location
Map Case 0002 Drawer 0013 Folder 0002
Physical Description
19 x 26.5 inches.
Source
Union College Adirondack Research Library