Preview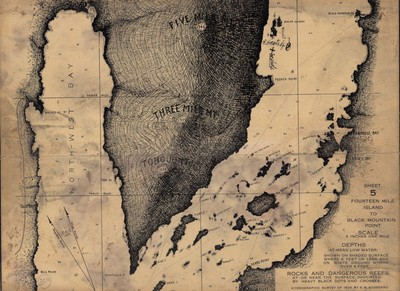 Contributor Names
Finkle, Wesley
Description
Sheet number five of a hydrographic survey conducted in 1906 showing a small portion of Lake George. The map is at a scale of 3 inches to one mile. Depths (at mean low water) shown on shaded surface where 6 feet or less, and on white ground where over 6 feet, rocks and dangerous reefs at or near the surface, indicated by heavy black dots and crosses.
Physical Location
Map Case 0001 Drawer 0007 Folder 0005
Physical Description
12 x 9 inches.
Source
Union College Adirondack Research Library