Preview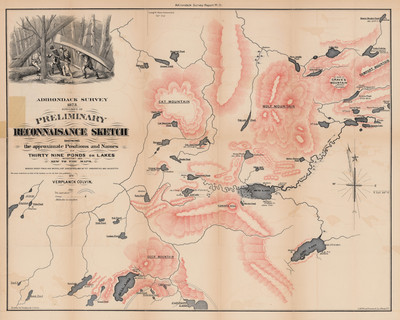 Contributor Names
Weed, Parsons & Co.
Description
Specimen of a preliminary reconnaissance sketch showing the approximate positions and names of thirty nine ponds and lakes then new to the existing maps. Includes: Cat Mountain; Grave's Mountain; Wolf Mountain; Deer Mountain; Mud Lake; Bog Lake; Tomar's Hill; Grass Pond; Partow Lake; and Gull Lake among others. Lithography by Weed, Parsons & Co. Albany, N.Y.
Physical Location
Map Case 0002 Drawer 0013 Folder 0001
Physical Description
24 x 19 inches.
Source
Union College Adirondack Research Library