Preview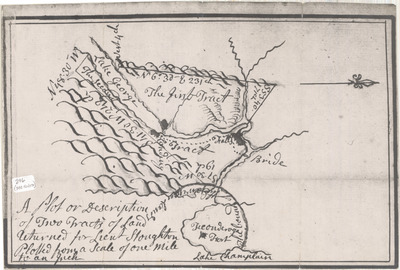 Description
A Plot or Description of Two Tracts of Land For Lieut. Stoughton. Copy of a pen and ink hand drawn map of the outlet from Lake George to Lake Champlain, no scale. Map [1" = 1 mi.]. Undated.
Physical Location
Map Case 0001 Drawer 0007 Folder 0004
Physical Description
13 x 9 inches.
Source
Union College Adirondack Research Library