Preview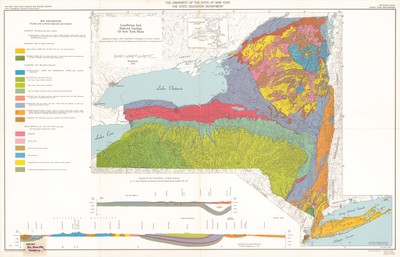 Contributor Names
Litho A. Hoen & Co. Inc.
Description
Geology of New York State - a short account. New York State Museum & Science Service Education Leaflet No. 20. Color map showing the composition and history of bedrock in New York State. Includes an inset of geologic structure sections. 1"= approximately 20 miles.
Physical Location
Map Case 0001 Drawer 0002 Folder 0004
Physical Description
22.5 x 35 inches.
Source
Union College Adirondack Research Library