Preview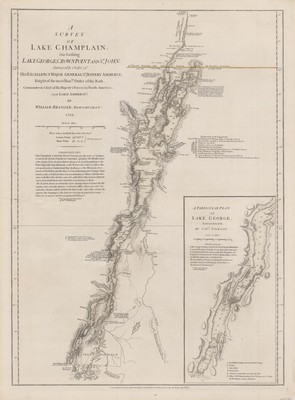 Description
From the publishers' The American military pocket atlas, printed for Robert Sayer & J. Bennett, 1776. Shows naval actions at Valcour Island and Buttonmold Bay in October 1776 during the American Revolutionary War. Also included is an inset of Lake George surveyed in 1756, by Capt. Jackson. Scale ca. 1:400,000. Relief shown by hachures.
Physical Description
27.75 x 20.5 inches.
Source
Welch Collection (Private)