Preview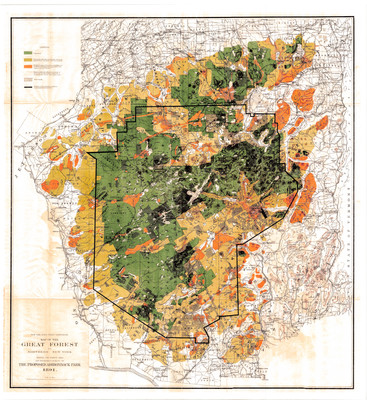 Contributor Names
Julius Bien & Company
Description
Map of the Great Forest of Northern New York Showing the Forest Area and Boundaries (in Blue) of the Proposed Adirondack Park. First Adirondack Park Map. Albany, NY: New York State Forest Commission, 1891. Print (copy).
Physical Location
Map Case 0002 Drawer 0011 Folder 0002
Physical Description
35 x 38 inches.
Source
Union College Adirondack Research Library